2020 Spring Meeting of Japan Poultry Science Association
JPSA 2020 Spring Meeting has been canceled to prevent the COVID-19 outbreak.

Thank you for your understanding.
(2020.2.26)
⤿JP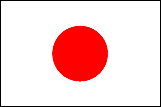 The JPSA 2020 Spring Meeting will be held on March 28(Sat.), 2020. ※Various committees will be held on March 27(Fri.), 2020. Venue: Graduate School of Agriculture, Kyoto University We recommend that you make a Hotel reservation sooner because Kyoto is a very popular tourist destination in Japan.